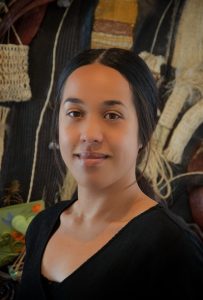 Māia Martin
Iwi Finance Kaitautoko
Ko Māia Martin tōku ingoa
Ko Aorangi Te Maunga
Ko Moawhango Rahi Te Awa
He uri au nō Mōkai Pātea.
Ko Ngāti Whitikaupeka tōku iwi
Nō Taihape ahau, engari, e noho ana au ki Whanganui
E mahi ana au hei Iwi Finance Kaitautoko
Certified:
Bachelor of Business Studies
Greetings! My name is Māia Martin, and I am a descendant of Ngāti Whitikaupeka here in the beautiful Mōkai Pātea region.  Born and raised in Taihape; however, I am currently living in Whanganui with my 2-year-old son Kingston.
My role here at Mōkai Pātea Services is Iwi Finance Kaitautoko. As a recent university graduate, I aim to apply the knowledge and skills that I have acquired over the years to provide value to both my job and my people. I look forward to gaining practical skills in the finance world as well as learning more about my culture, belonging and identity.
Ngā mihi!
He iti hoki te mokoroa nāna I kakati te kahikatea
While the Mokoroa grub is small, it cuts through the white pine.