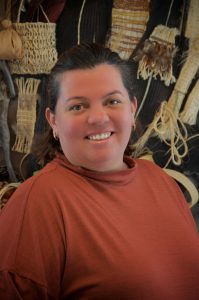 Ami (Amy) Ball
Pou Tautoko
Ko Neal rāua Ko Cathy ōku mātua
I whānau mai au i Taihape
I tipu ake au i Taihape
Ko Kurt Ball tōku hoa tāne
Tokotoru aku tamariki ko Jacob, rātou ko Jamie, ko Samuel
Ko Amy Ball tōku ingoa
Certified:
Workplace First Aider
I have recently moved back to Taihape after 15 years living in Australia with my husband and children. I am thrilled to be home with my family and are grateful that my three sons will be able to reconnect with their Whānau in Mōkai Pātea.
I started working at Mōkai Pātea Services in early 2021 and have just stepped into a new role, I enjoy learning new skills and new people, I look forward to putting these into practice supporting our whānau to achieve great things.
"Te mana kaha o te whānau"
"The pride and strength of the family"